Tug Hill Bluegrass Festival: June 14-16, 2018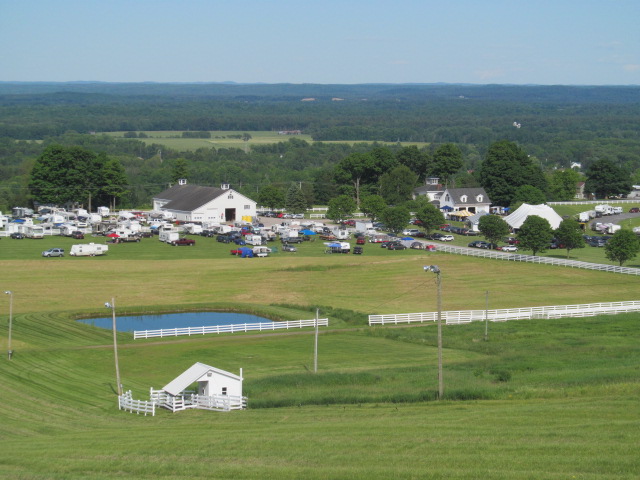 Join us for a pickin' good time!
The 2018 Bluegrass Festival is June 14-16 (Thursday to Saturday). Festival starts at 7 pm Thursday evening with a blockbuster band: Dave Parmley and Cardinal Tradition! Saturday night is "Girl's Night Out" featuring some of the best female performers in bluegrass.
Online Tickets may be purchased HERE
2018 Bands

The Atkinson Family - Thursday, Friday, Saturday
David Parmley and Cardinal Tradition - Thursday
Audie Blaylock and Redline - Friday
The Churchmen - Friday
Kevin Prater Band- Friday
Nick Picininni - Friday
Sister Sadie- Saturday
April Verch- Saturday
Dreamcatcher - Saturday
Amy Gallatin and the Hot Flashes - Saturday
Just Passin Thru - Friday, Saturday
Creek Bend - Saturday
Lost Time/Off the Wall/Attaboys - Thursday, Friday, Saturday
Tickets
Weekend Pass: $60.00 (till June 1) $70.00 (after June 1)
Thursday: Only: $15.00
Friday Only: $35.00
Saturday Only: $35.00
Tickets are available for purchase now! Call (315) 376-2640 to reserve yours or purchase online HERE
Food
Food Booths will be open throughout the weekend.
Camping
FREE camping all weekend. Running water and showers on site but no hookups. May not arrive before 9 AM Thursday (those who wish to arrive early may park at Lowville Mennonite Church, contact This email address is being protected from spambots. You need JavaScript enabled to view it. for more details)
For more information
Call or email Keith Zehr at (315) 376-4963 or This email address is being protected from spambots. You need JavaScript enabled to view it.
Or visit www.tughillbluegrass.com