Udderly Rugged (Virtual) Run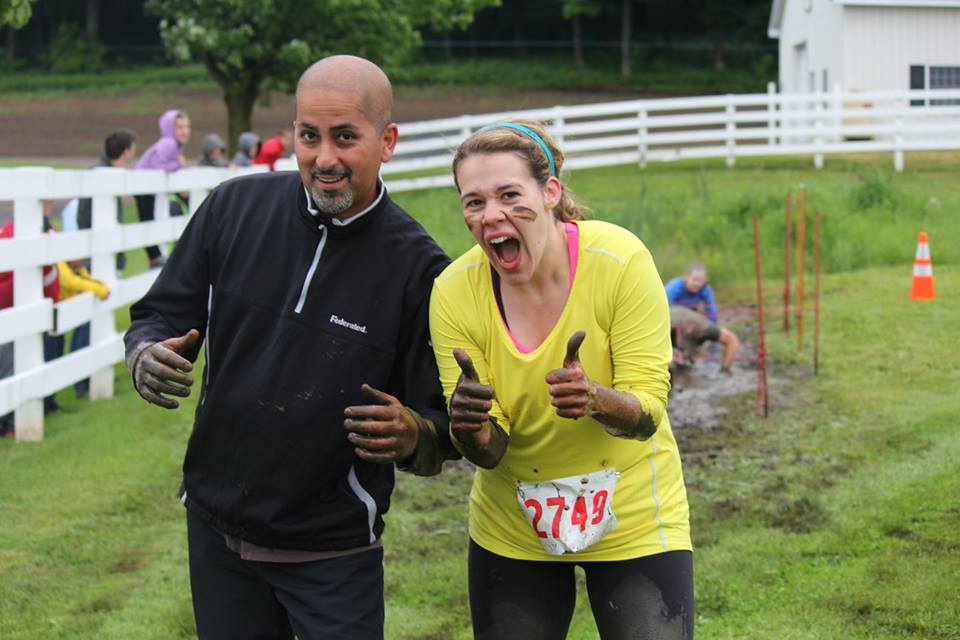 Join the Stampede August 30-September 7.
Click HERE to register.
The Udderly Rugged Run is a 5K for family and friends who want to run, climb, balance, and jump their way through a course at Maple Ridge Center in Lowville. This year's event has been updated to follow social distance guidelines. Here's how you can join:
Register! A confirmation form will be emailed to you, along with a link to an online form so you can submit your time after running. The $10 registration fee will benefit Beaver Camp's Campership Fund, allowing more kids to enjoy a life-changing week at summer camp in 2021. Click HERE to register.
Run! The course is open Sunday, August 30 - Monday, September 7. Run when you want! Arrows, signs, and other markings will guide your way throughout the course. A map and course description are below. Make sure you record your time...
Submit your time! Use the link in your confirmation email to submit your time. We'll publish the results and send prizes to the winners once the event has closed.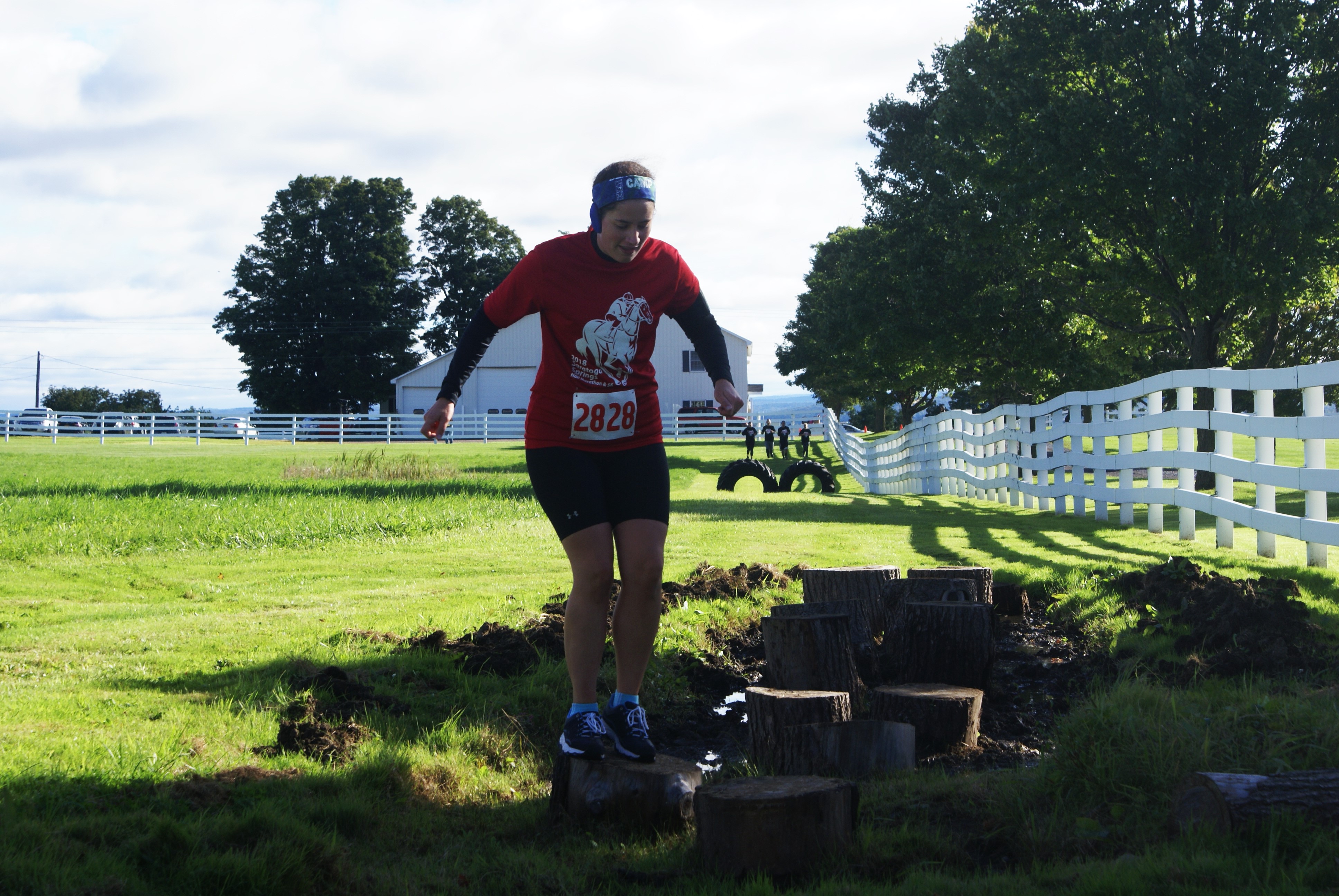 Race Information
Tackle the course at your own pace. Run, walk, or stampede. It's up to you. This is a race for individuals; each obstacle is designed to be completed by individual runners. However, you are welcome to pace yourself so you can run with your friends or family. Each participant must be registered.
The marked course features a variety of terrain (gravel driveways, open fields, and wooded areas) and obstacles throughout Maple Ridge Center, a run up the tubing hill, rope swing, stump hop, inflatable hurdle, balance beam stream crossing, and much more. The course begins and ends at the end of the maple-lined driveway, near the Warming Barn.
Phase 1: Up the tubing hill, over the rope swing, under the fence, and over a few obstacles (staying inside the field and keeping the fence on your left)
Phase 2: Into the woods! Obstacles include two log balance beams over a stream, pallet bridge, rope web, and a steep hill climb.
Phase 3: Around the track, over a couple obstacles, and down the driveway. The finish line is the same place as the starting line. Congrats! You did it!
Staff will be checking on the course to make sure obstacles are still in working order. Please contact us at (315) 376-2640 or This email address is being protected from spambots. You need JavaScript enabled to view it. with any concerns!
Maple Ridge Center is located at 7421 East Road, Lowville, NY 13367. Click here for directions.
Questions? Concerns? Contact Adam Houser at This email address is being protected from spambots. You need JavaScript enabled to view it. or (315) 376-2640.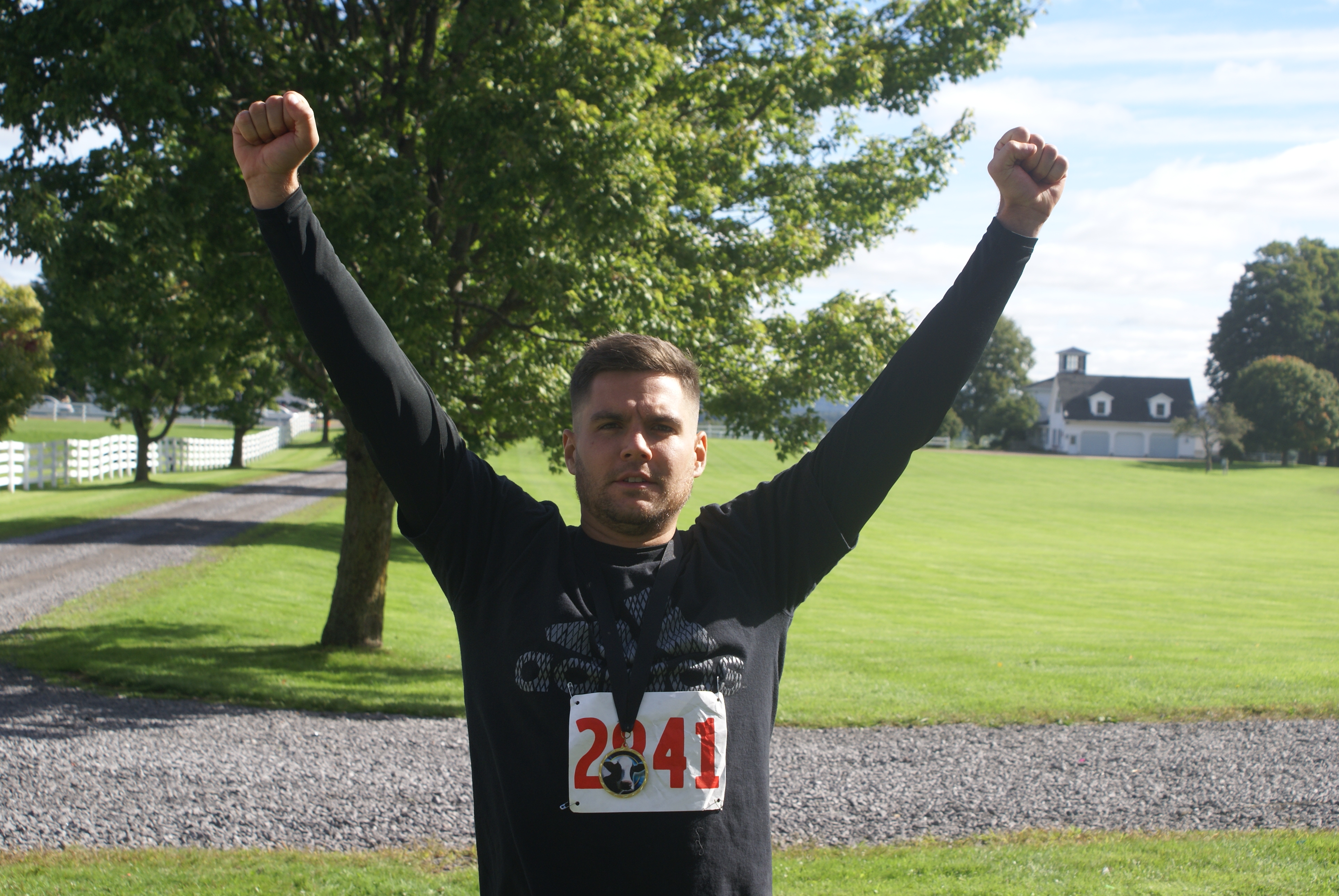 Click HERE to register for the 2020 Udderly Rugged Virtual Run!
Tags: mud run,